Ladies, if you are not finding a right way to make love to your hubby and make him happy, then this is the perfect place where you can find different ways through which you can satisfy your husband while having fun at the same time.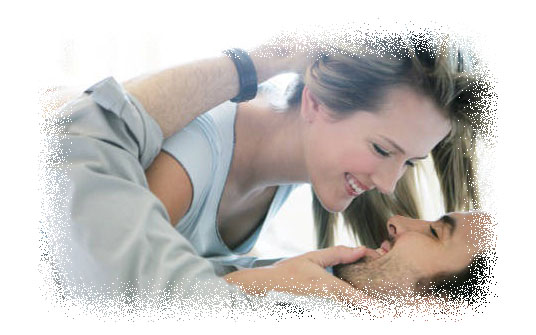 Find Out His 'Hidden Zones':
Try and search his hidden zones other than obvious regions in order to drive him crazy. For that you have to practice it daily; so take some time out every day to make out. The hidden zones vary from man to man. So, don't try anything on him after reading on internet, try yourself. Find out what your man likes and try it as foreplay during the session.
Go With Sensual And Sexual Massages:
These are the most common and popular arousal techniques for both men and women. It is the joy and excitement of touching and cuddling with the body that everybody enjoy. While giving a massage make it sensual by focusing on erogenous regions because keeping suspense for the main course will make him hold his breath and keep him excited also it will allow him to have great orgasms.
More Oral Sex:
Oral sex or blow jobs are not made for porn stars; so you can try this on your man. It will not only make him wild but also drive him crazy. You should know that men love blow jobs as it gives them extreme pleasure. Try giving blow jobs in different ways; drink hot and cold water alternately before you give the blow job.  Ladies, always remember don't start it like a Hoover, go slower in beginning along with gentle touches in order to build excitement until your man beg you to do more and then only take it to the next stage to obtain powerful orgasms.
Ask Him To Take You From Back:
No wonder men are fond of 'doggy style'; they love doing sex in this way. Because in this case they can hold your back which is the sexiest part of a woman's body and can observe it for longer period until they reach the climax. So, ask him often to do it 'doggy style'.
Striptease:
Men get stimulated by visualization; if you are doing striptease in front of him he will be begging for you. Nothing can make him wild as striptease does. Play a track and get started, once you start it, he won't even remember the track. Initially you will feel awkward but then with the practice you can be a pro! If you are good at lap dance, you can go for different moves to seduce him more and more and more!
Take Over:
Men like it if you suddenly get wild and take them over. During this they slow down and just lie on bed to enjoy. It is like a fantasy for them. Don't forget to be on the top but make sure your back is facing him so that he can admire your back when you try to satisfy him.
Don't Be Shy To Get Naughty And Rough:
Men like wild women; so even if you want it harder, tell him so that he should know that you want the same. Try out amazing seductive ways to make him wilder and tell him that he is the best man and you are having the most amazing time of the life. Try out naughty things; he'd definitely love to see this part of you.