We all are aware that relationship is never an easy task. It requires lots of adjustments and requirement in order to maintain it and keep it moving. But still, we see various relationship breaks up due to some or the other problems. One such problem could be the distance.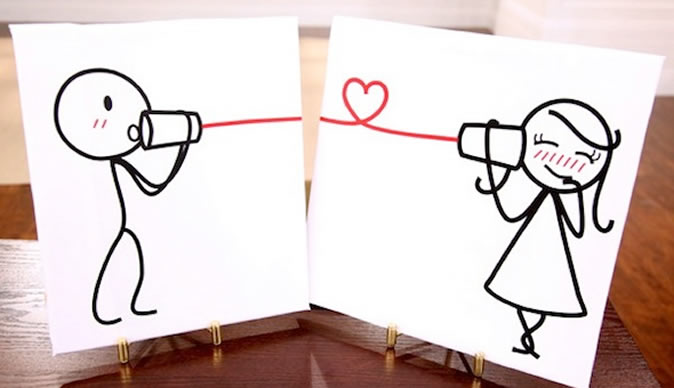 Distance can be a big hurdle in your love life. You would like to share various moments with your loved one but due to distance this all feels will be a constraint. These can be the hardest of all to keep your feelings within yourself. This constraint arises as the main reason for the unsuccessful long distance relationship. Though, there are some easy ways through which you can overcome distance.
Communicate Well:
Remember, communication is the base of every relationship. It is observed that all failed relationships have a bad communication as one of the reasons. So, in order to make your relationship work, you need to express yourself to your loved one. Without a proper expression, it would be really difficult for anyone to understand you. So, even if your lover is not with you physically, express your feeling through letter, emails, or even phone calls.
Be In Touch:
There is a phrase, 'Out of sight means out of mind.' This should never work in a relationship. A relationship is all about being attached to someone even if the person isn't there physically. So, never let this happen in your case. Always be in touch. Call everyday to ask about the daily happenings. Also, there are various other modern means of keeping touch. Use them all appropriately.
More Trust And Understanding:
When a person is there with you, physically, getting trust and understanding gets easy. But in the absence of physical presence could actually come as hurdle while trusting and understanding. In such cases, both the person needs to develop more trust and understanding than those who are there with each other physically. Remember, that the person is there for you and you are for him/her. You need to ample amount of time to know each other more and build up more trust and understanding. You both have to work together towards it.
Often Visit:
It might not be possible for a person to pay the visit on every weekend but at least you could plan your visit once in a while. These visits would only help you to strengthen the love. So, plan your visits accordingly.
Don't Cheat:
When you are not physically there with your loved one, the feeling might arise of cheating on him/her. This is for the very simple fact that he/she won't come to know. Well, this dishonesty can be the big trouble in your relationship. Even if you're not there physically with your partner doesn't mean that you can dishonest. No matter what, you should be honest to your partner as this is how the trust and understanding will blossom.
Gift Each Other:
Often, gifts gifted by the loved one take his/her place. So, to strengthen the bond and to make another person feel your presence, give gifts often. This way, the person would feel closure to you and the long distance can be handled.
It's Temporary:
The moment you start feeling the long distance is permanent, the relationship starts to die. Make sure that you always have a mindset to reunite with your lover. This necessity of being with your partner in the future would keep that feeling alive within you and your relationship would pass the difficult phase easily.
Relationship needs lots of efforts from both the parties in order to make it a success. In long distance relationship, these efforts double up. Make sure that you have that much of energy and understanding in order to pull your relationship out from this situation. The above steps would help if you plan to pass the phase of long distance.