Duchenne Muscular Dystrophy is a rare muscle disease in which the muscles in the body slowly start to degenerate and eventually leads to death. This disease mostly occurs in male children under the age of six years with its symptoms mostly occurring during the infancy stages.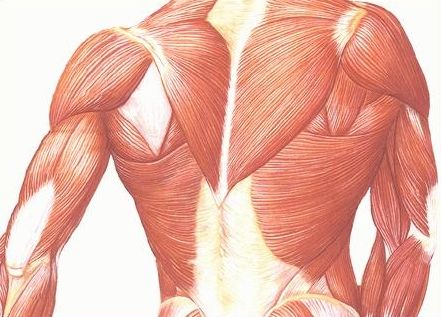 This is a disease which has no known cure available for it, there are some treatment options which extend the life span of a person, but till date no known cure has been found.
There have been a lot of studies for possible treatments of Duchenne Muscular Dystrophy and one such study was conducted which revealed that erectile dysfunction medicines like Viagra and Cialis may help in treatment of the disease. The study was a small one which consisted of 10 boys which showed increased blood flow to the muscles.
The people who suffer from this disease lack dystrophin. It is a complex protein which is required for the proper functioning of the muscles. Due to the lack of this protein the individual starts to lose muscle function and ultimately comes to a point where he is unable to walk and is subject to a wheelchair. Dr. Ronald Victor, the Associate Director of Cedars-Sinai Heart Institute, Los Angeles and the lead investigator of this study said that "Boys with Duchenne muscular dystrophy have a blood flow abnormality — delivery of blood and oxygen to their muscles — that does not increase the way it should during mild exercise."
The study points out that erectile dysfunction drugs like Viagra help dilate the blood vessels thereby increasing the blood flow. This action mechanism will also help Duchenne Muscular Dystrophy patients by ensuring that their muscles receive the proper oxygen from the blood, an activity which is hampered in people suffering from this disease.
A few years back individuals suffering from Duchenne Muscular Dystrophy lived for not more than 20 years, but with the recent advancements in medicine survival rate has increased in these people, some even surviving till their 50s. The most common treatment currently for this disease is the use of corticosteroids. These slow down degeneration of muscle and protect the function of lungs and the heart, but they do not address the issues of irregular blood flow. In addition to that, the side effects of the drug are intolerable to many people.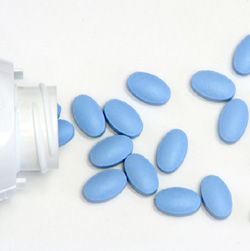 As stated previously this study analyzed 10 boys suffering from Duchenne Muscular Dystrophy who were between the ages eight to 13 and compared their data with that of 10 healthy boys. Most of the boys with the disease could walk while some of them were using a wheelchair. The blood flow of these boys was measured while they were at rest and whilst they were doing handgrip exercise. The results indicated that even when using corticosteroids there was no improvement in their flow of blood.
The tests were done again where the boys with Duchenne Muscular Dystrophy were given Viagra or Cialis. After staying on one drug for two weeks the ones who received Viagra were given Cialis and vice versa. After the results came in it was clearly seen that both the drugs had a shown an improvement in the flow of blood in boys with Duchenne Muscular Dystrophy. The investigators noticed that the blood flow of the boys was almost equal to healthy boys. Most boys had just one side effect that is penile erection and that too subsided quickly without the need for any treatment.
However, this being a small study could not find out whether with the increase in blood flow, these drugs could slow the progression rate of Duchenne Muscular Dystrophy. The lead researcher Dr. Victor believes that a much larger trial will be conducted to address that question. He further adds there is in fact a clinical trial planned that is enrolling boys with Duchenne Muscular Dystrophy. The study is said to last for 48 weeks in which seven to 14 years old boys will be treated with Cialis taken once a day.
Many experts commend the work done by the team and hope that a larger trial will have positive effects for Duchenne Muscular Dystrophy patients. Some of them are excited about this new treatment option as there is currently no cure for the disease. However, they suggest that people should continue with the proven treatment of Duchenne Muscular Dystrophy – which is corticosteroids, until Viagra or Cialis are approved for muscular dystrophy.