I am sure many of us might be willing to hit the gym before our membership expires or even might want to control all the junk foods that we consume every day and opt for a hardcore diet, but how many of us actually follow our own beliefs. Let's put a rest to all those weak desires and assumptions about losing weight and get to know some of the best tips which might surely help you big time to lose excess weight.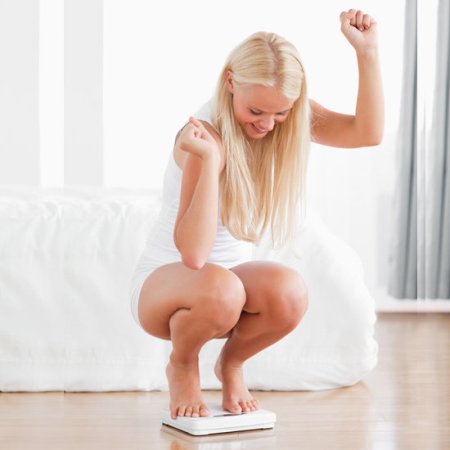 There are many ways of losing those unwanted fats out of your body and you need to properly figure out each and every minute aspect. Here are a few of them:
The first and foremost important thing is to set a target as how much exactly weight you desire to lose. Without fixing a proper target it sometimes becomes a bit difficult. Therefore, make sure you set a target for your desired weight loss based on your height. Once this process is done, we can say that half the battle is won.
The moment you set your target, the next big thing would be managing time. Time management is very much necessary in order to loose your weight. This is so because you need to exactly figure out how much time you would be able to give for your workouts along with other household works.
Another best tip would be replacing all the junk foods which are stored within your kitchen by that of those healthy eatables as such fruits, vegetables, grains, cereals etc. Always remember, the healthy meal you eat the fit your body will be and there surely there won't be any fats contracting your body.
Make sure that every time you stuff in certain meal, you stuff the one which is home made. Anything which is not home made might contain those harmful oil that might lead to an increase in the level of fats within your body. Hence, the best thing to eat would the one which is a home made one and also which are made up using minimum oil as well as salt.
You need to fix a proper work out schedule that might make you sweat as well as increase your heart beat that might lead to reducing your weight. Cardio along with your work outs is also the best way to loose weight. You can either hit a gym wherein the trainer may help you big time to give you a proper diet as well as workout tips or you may even do those basics being right at your home.
You got to have at least one active body as such playing lawn tennis or dancing hobby which may surely make you sweat and burn those extra fats around your body.
Drinking plenty of water as it is always beneficial to throw out those unwanted lubricant that metabolizes the system in a big way which is very much essential in order to loose weight.