In today's world, the need to be in shape is in everyone's list. People don't want to stay unhealthy and that's why they follow every possible way to stay fit and healthy. But, we sometimes, miss the point that having a right diet would not only provide us important nutrients but would also help our body to be in shape.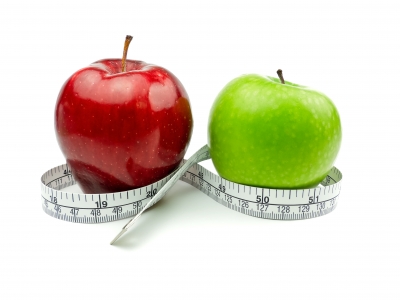 These foods can help you to maintain the body weight without negotiating with required minerals.
1.    Water: Water is important for our body. Drinking enough water can help you to boost the metabolism rate and thus can help you fight the growing fat in your body. If you drink only two cups of cold water, your metabolism increases by almost 30%, as per the study. So, drink water if you want to fight increasing fats.
2.    Honey: This is one of the common and the oldest form of losing weight and keeping your weight under control. Having it in your daily routine would help you a lot. This creates a fat burning environment in your body and thus helps you to lose those extra fats quickly and in a safe way.
3.    Garlic: This is another oldest method of keeping your body fit. Garlic helps to increase your metabolism and thus helps you to burn those extra fats easily. Try having it in your diet so that you can control your weight and be safe.
4.    Apple: We all are aware that an apple is one of the important fruits which one should take every day. This fruit is rich in Vitamin C and is full of antioxidants. This helps you to improve your metabolism and thus help you to lose weight. Also, there are various health benefits of having an apple every day. So, include it in your diet.
5.    Oats: This contains insoluble fiber which helps you to feel hungry soon. It keeps your stomach full for long hours and also is rich in other important minerals that can help you in various ways. This is the reason oats are recommended every morning for breakfast and also considered as the healthy snacks.
6.    Fresh Fruits: We are aware that fresh fruits are anyhow rich in minerals and proteins. This really helps you in every possible way to have a good and healthy body. Fruits are not only rich in minerals but are also a great source of antioxidants. This way, you get everything at right amount and there is less chance of increasing the weight.
7.    Greek Yogurt: It is rich in protein and thus is recommended to those who want to lose weight. As it is rich in protein, the stomach won't feel empty soon and thus you would not end up eating a lot. This is also rich in other important minerals which make it the important option for those who wants to lose weight.
8.    Green Tea: There have many articles and studies which suggest that green tea is a much have to those who wants to lose weight. This increases your metabolism and thus helps you to burn those extra pounds easily. So, opt for it instead of having tea of coffee.
9.    Salmon: As we all are aware that salmon is rich in protein and also Omega 3 and 6. This would help you to get the proper amount of mineral and thus is recommended for lunch or dinner.
10.    Citrus Fruits: These fruits are the most recommended food when it comes to fat burning foods. These are rich in minerals like Vitamin C and help your body to burn those fats easily. It improves the process of fat metabolism which in result provides you a good shaped body.
11.    Olive Oil: This is good for your health as it not only reduces the fat but also keep your cholesterol under control. So, try adding it to your diet.
12.    Whole Grains: These are rich in various minerals and vitamins which help you to maintain the nutrition level in your body. This also improves your metabolism power and thus controls your weight.
13.    Soybeans: This is rich in protein and thus helps you with the necessary protein in your body. This also controls your hunger and check the calorie intake.
Keeping your weight under control is hard. But when you watch the diet and take in proper food then it gets less easy. Above are the foods which would provide your body with the necessary food and would also watch your health. So, include this in your diet and have a nice body.