It is widely accepted that maintaining a healthy relationship takes effort and piety. However, when it comes to LDR or Long Distance Relationship, things turn even more difficult.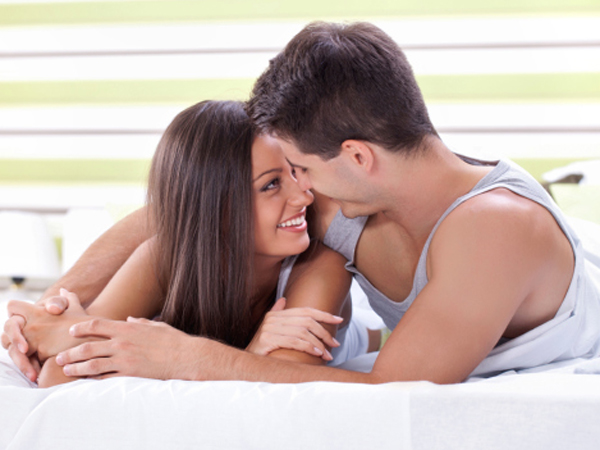 Dwelling love in the dessert of distance makes people curious of being together but at the same time there are high chances of discontentment when either of the partners does not play his/her part well. It can be skipped calls, forgotten schedules, time restrictions, etc., that makes disinterest incipient. One of the significant factors that can affect the relationship shared over long distance is SEX.
When sexual satisfaction in a relationship is in question, long distance can obviously make things worse. Nevertheless, it is also worth meeting your partner after long-standing temporary sexual abstention and allowing the volcano to explode at once, and the pleasure is elevated. However, to ensure that the encounter be pleasurable for both of you, you should take good care of your sexual abilities. It is obvious that meeting your partner with Erectile Dysfunction or with FSD is not going to help.
Problems with LDR:
In Long Distance Relationships, the problem is concealed in the name itself: the 'Distance'. Initially, it may feel different and adventurous, something very thrilling. But as time passes and the bond increasingly becomes stronger, the desire to spend more time with each other fortifies. Thus, this increase chances of infidelity; especially if either of the partner has a history of infidelity. The partner in question – say the female – starts feeling lone and would seek someone to be around. This third person is usually a co-worker or a friend. She prefers spending more time with this friend, and this paves way for temptation. When the male partner in the LDR learns about strengthening and increasing closeness between his love and a third person, he may turn jealous and this is the time the seed of doubt and separation may get sowed.
The issue can be avoided if two things are kept under control: the Distance and chances of Infidelity. If both the partners are committed to each other, then chances of failed relationship declines drastically. There are other things that one can do to fortify the long distance relationship and that includes:
• Communicate more than once every day.
• Schedule your work and inform your partner if you get busier and can't contact him/her.
• Make time and visit as often as you can.
• Support each other even through the distance, in time when he/she needs you.
• Avoid temptation and create trust.
• Defy distance by doing same things together and discuss it over phone simultaneously, for example watching same TV show.
• Share things online, like a journal.
• Talk love, talk aims and best, talk about your future together.
Sex in Long Distance Relationship:
This is where the real problem arises. Sex is one beautiful and significant aspect that most people in an LDR relationship miss a lot. Obviously some couples break the ice and indulge in sex over phone and other modes to satisfy their desires, but this cannot be best substitute for the actual intimacy and warmth of your partner – and most people still miss the presence of their other-half. This issue can be handled by finding time as often as you can and indulge in intercourse with your LDR partner.
Indulging in sexual intercourse as frequently as possible is not enough, you also have to ensure that your partner is satisfied with the sexual act every time you indulge in when you meet. Thus, ensure that your sexual health is up to the mark. If you consider that your penis is not in good health, go get it checked by an expert and see what you can do about it. If you have Erectile Dysfunction issue, then thankfully, you have the option to eradicate the flabbiness by using medicines such as Sildenafil Citrate, Tadalafil, Vardenafil, etc. For early ejaculation issue, use Dapoxetine, Fluoxetine and so on. If possible carry lubricant, aphrodisiac pills, etc, for you partner as these things may come handy for her. Do whatever you can, the bottom line is that you should ensure satisfactory sexual intercourse, and as often as possible, to maintain a successful long distance relationship.