Premature ejaculation, which is also known as rapid ejaculation, rapid climax, premature climax or early ejaculation, is a situation where a man ejaculated way before he or his partner would like him to. This isn't a cause of concern when it happens infrequently. But, the more frequent it gets, the risk of dissatisfying sexual like increases.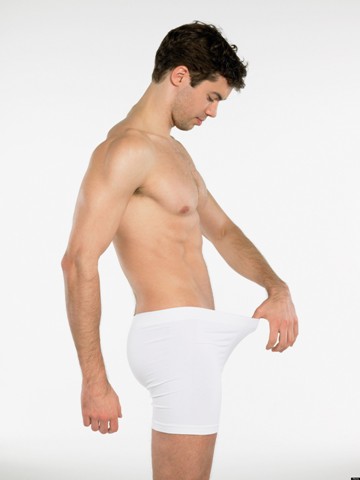 A research study shows that the people ranging from 18-30 years of age have the intravaginal ejaculation latency time (IELT) of around six and a half minutes. Those who suffer from this disorder have only 2 minutes of IELT. It is also estimated that at least 1 out of 3 men suffer with this at some point of the time.
Men may find is embarrassing to discuss but it is quite common and can be cured with medication. There could be psychological or biological facts which can play a vital role in this disorder. One can take help of medication, sexual technique and psychological counseling to be able to face it.
Mechanism Of Ejaculation:
The ejaculation requires two actions: emission and expulsion. The first phase, emission, engages deposition of the fluid from the ampullar vas deference, seminal vesicles and prostate gland into the posterior urethra. In the second phase of expulsion, bladder neck closes which is followed by the contraction of the urethra by pelvic-perineal and bulbospongious muscle and alternate relaxation of external urethral sphincters.
The neurotransmitter serotonin plays a vital role in the process of ejaculation. Several studies have demonstrated the inhibitory effects of serotonin in ejaculations. Thus it is perceived that the lower level of serotonin in the specific area in the brain could cause premature ejaculation.
Causes:
The exact cause of premature ejaculation is unknown though following can be the factors.
Psychological Factors:
It is believed that one tries to reach to the climax at the earliest because of two factors; either he doesn't want to be discovered or he's having a guilt feeling. Other than that, there could be some more factors which may cause premature ejaculation. These are:
1)  Anxiety: It was observed that those who suffer from premature ejaculation are suffering from anxiety. This could be because of the nervousness about their sexual performance or could be anything.
2)  Relationship Tribulations:  It is often said that the interpersonal relationship with the partner also contributes in the premature ejaculation. In frequent cases it was found that this relationship disturbance was the reason behind premature ejaculation.
3) Erectile Dysfunction: Normally, those who are conscious about their erection often faces premature ejaculation. In order to perform well a man faces the trouble.
Biological Factors:
Apart from the psychological, there are few biological factors which play a role in premature ejaculation. These can be:
1)  Inherited traits
2)  Abnormal hormones
3)  Thyroid problems
4)  Abnormal level of neurotransmitters
5)  Inflammation or problem in the prostate or the urethra
6)  Withdrawal of medication which was used to treat mental health
7)  Damage of nervous system due to the trauma or surgery
Symptoms:
The basic sign of this disorder is the premature ejaculation before you and your partner wants to. But, this problem is not limited to the sexual pleasure and can be faced even during masturbation. This could be classified as either lifelong or acquired.
As per the International Society of Sexual Medicine defines lifelong premature ejaculation as:
1)  That occurs within a minute after the vaginal penetration.
2)  The negative consequences on the person as in escaping sexual intimacy, stress or frustration.
3)  The inability to delay ejaculation in almost all vaginal penetration.
Secondary or acquired premature ejaculation has almost all the symptoms of the primary with some key differences listed below:
4)  This could develop after the first sexual experience without any ejaculation problems.
Test and diagnosis:
There is no such notified test or diagnostic procedure which can help you to detect the problem way before its occurrence. Though, a visit to the doctor and sharing the entire detail can help you with the treatment procedure. Also, your doctor would guide you whether it is the primary or secondary premature ejaculation.
Treatments:
There are various ways to treat premature ejaculation like medications and various postures. They are listed below.
Squeeze techniques:
Your doctor may suggest this method to deal with premature ejaculation. This is explained as follows:
1)  Begin your sexual activity as normal.
2)  Ask your partner to squeeze the tip of your organ till your urge to ejaculate goes off.
3)  Wait for the least 30 seconds before starting up again.
4)  Follow these steps will you actually want to ejaculate.
Sexual therapy:
Psychological factors may be the reason behind the premature ejaculation. Considering this factor it would be nice to opt for a sexual therapy. Your doctor may advise you to avoid intercourse for a particular period. It is recommended that you follow all the suggestions in order to face premature ejaculation.
Start and stop method:
This method is quite well known by many men. Whenever you feel like ejaculating stop for a while and get involved in foreplay action. Once you feel that the feeling of ejaculation is gone, you can continue with the activity. You can follow this till the time you want to ejaculate.
Usage of condom:
According to few men, the use of condom helps them to fight premature ejaculation. Condoms may reduce the stimulation providing you a longer time for the ejaculation.
Medicines:
Due to its connection with the psychological factors, there are few trusted medicines which help you to relax providing you time to deal with premature ejaculation.
Alternate options:
There are few yoga postures and foods which can help you fight the premature ejaculation. You can consult your doctor and can follow to deal with it. It is important to have an open conversation with your therapist or doctor regarding the problem.
Premature ejaculation is not a difficult problem. It can happen to anyone at any time. To be able to face it easily it is important for a person to have all the necessary information about it. If you suffer from it then consult your doctor and follow the possible suggestions.
==>> Listen Audio 
[mp3]PrematureE