Ever heard of kegel exercises? Yeah, it is these exercises that can help you to control ejaculation on a very early note! You or your partner may not want to ejaculate or climax too soon and spoil the entire show of the sexual activity, and thus, you require making your pelvic floor muscles very strong, and how you do that is what kegel exercises support you with!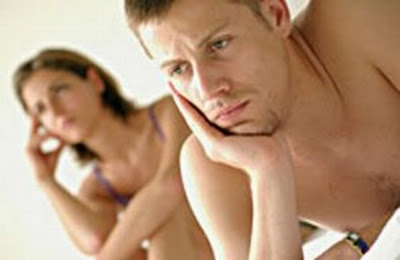 Most common but yet effective and obvious solution would be that of using a suitable condom. Check with the material of the condom that suit you and then go in for it! You could also use the condoms that have a slight lubricant on the inside, but make sure you're not making a "boo boo" by wearing the wrong side of it mate! Always remember that you plan to please your queen in bed and not make her numb, so be careful while you choose condoms as well as the time of penetration should be well cautioned.
The very infant method of how you could easily hold on to avoid ejaculating in a premature manner completely depends on whether you are masturbating before you get in bed with your partner! There it is! The simplest solution to hold on to the climax well! Masturbate before you plan to get nasty with your queen. Masturbate and please yourself to orgasm and this can easily let you hold on for a longer time to ejaculate when you intercourse with your partner!
The most effective ways could be the easiest ones and we just need to hold our faith in them and remember to perform them while we get down getting dirty! Most important is to keep breathing deeply, which may just make you sound more sexy and will have an impact on the appeal of your partner too. To suppress the response of the ejaculation and to help delay it, it is necessary to be in full energy in your reproductive tract too and thus it is important to keep a watch of powerful and energy gaining deep breathing. Not only this, you could do the simple move of just communicating with your partner as to when you're stimulated and would be ejaculating to pull out!  Communicating the phase to your partner can prove to be very helpful.
Keep a positive outlook and take this type of ejaculation also as a blessing, because not all men can even ejaculate well in the first place and some others may just be malfunctioned.
Other methods of just keeping yourself distracted from stuff around can be extremely helpful to not stimulate you to climax soon and ejaculate prematurely. Be more interested in pleasing our partner rather than focusing on whether you discharging an orgasm or not. You can sex it up with different positions that could distract you as well as keep you busy in order to delay your mind from stimulating an ejaculation too early, which is within 2 minutes, called premature ejaculation that may not be preferred by you or your partner!