Impotence is commonly called as erectile dysfunction which is the most observed sexual problem in men. Millions of men are affected by this sexual problem irrespective of their ages.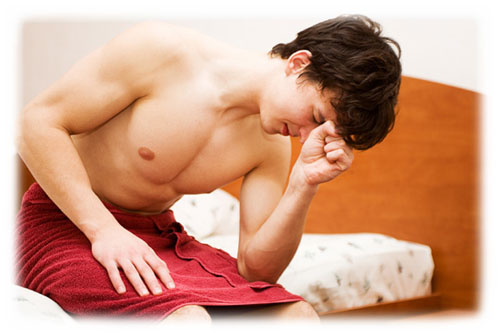 Men having impotence face problem in erection during the intercourse. Impotence is a treatable problem and men can again enjoy their routine sexual life. In order to get normal sex life the sufferers have to follow the right medications and guidelines given by the health professional. Medical professionals have defined the six kinds of impotence. Thus it is necessary to know from what type of impotence you are suffering so that you can take the proper assistance from the doctor.
Here are the types of impotence:
Arteriogenic impotence: When the arteries that supply blood to penis get narrow then Arteriogenic impotence is occurred. Thus, the penis does not receive blood supply that is required for erection.  The aged men are the sufferers of the Arteriogenic impotence especially those who have health problems like diabetes and high blood pressure.
Endocrinologic impotence: This is a hormonal impotence occurred due to insufficiency or imbalance of sex hormones such as testosterone and estrogen in the blood.
Impotence due to diabetes mellitus: Diabetes patients are more prone to impotence. Around 50% of diabetics are sufferers of impotence. Diabetic people should make an effort to balance the sugar levels in blood by making necessary changes in their lifestyle. Also they have to change their diet to maintain the level of sugar in blood stream.
Neurogenic impotence: The nerve that reaches to penis is very gentle and is complicated as well. Penis gets erected when it receives impulses carried through nerves. They control veins and arteries which are responsible for changing flow of blood in penis. If an individual meet with an accident that damages his nerves related to penis or the spinal cord or vertebral column, one can suffer from neurogenic impotence. Thus to improve this sexual issue surgeries are done on urinary bladder, spine, urethra and rectum prostate.
Psychogenic impotence: Some psychological reasons are also responsible for impotence. Men that suffer from stress, depression and problems in relationship are some of the reasons that cause psychogenic impotence.
Venogenic impotence: While erection, the veins get locked completely to avoid blood getting out from the penis. However, in the case of few men, blood come out from the veins and due to this penis cannot continue to maintain the erection. This results into Venogenic impotence. This kind of impotence is quite common and almost 70% men suffer from this impotence.
Treatment for impotence:  The most effective treatment for impotence is use of Viagra. It is the most successful drug available in the market since 1998. The ingredient of Viagra is sildenafil citrate which comes under class of PDE5 inhibitors. The action of PDE5 is responsible for relaxing the muscles of penis so that it receives right amount of blood flow causing a strong erection. Viagra is responsible for restricting the action of enzymes that cause problem in erection; however it gives long enough erection required for successful sexual activity. It shows action in an hour and provides erection for almost 4 hours.
Viagra can be easily obtained from online pharmacy shops in cheaper rates. It is necessary to take Viagra in recommended doses otherwise extra doses can cause side effects. Don't take it without any medical assistance. Doctors will guide you as per the seriousness of the problem.