Medically, male sexual weakness is known as Erectile Dysfunction (ED) or Impotency that is characterized by the inability to get and maintain an erection even after proper sexual stimulation. Epidemiologically, the incidence rate of this sexual disability is prevailing as the years are progressing.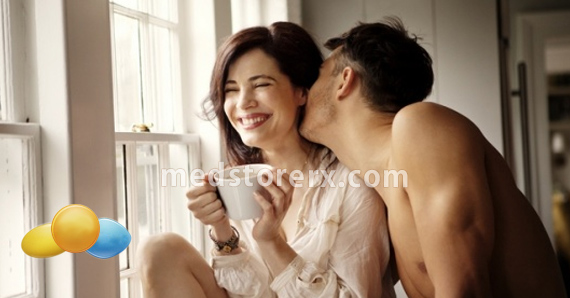 That means more and more men are becoming the victim of this sexual issue, and the most concerning fact is that majority of them are young with unhealthy lifestyle as the main causative factor.
Fortunately, after extensive research and clinical trials, effective oral anti-impotent medications have been established and ED can be easily treated with them. Male sexual weakness can be healed with these medicines, so that men can enjoy wondrous pleasure of making love. We will be enlisting the Erectile Dysfunction drugs later in this article, before that lets check out some of the potential causes of male sexual weakness.
Causes of ED –
The main culprit of Erectile Dysfunction is inadequate blood flow towards male sexual tool due to clogging of arteries (atherosclerosis) causing impediment of blood flow. The physical, psychological and iatrogenic causes associated with ED are as follows –
• Physical – Cardiovascular and Cerebrovascular diseases, uncontrolled diabetes, hormonal imbalance, penile organ deformities, etc.
• Psychological – Chronic stress, depression, anxiety disorders and other mental health problems
• Iatrogenic – Bad effects of certain medical treatments, such as chemotherapy, radiation therapy, etc.
• Unhealthy lifestyle – Poor eating habits, sedentary life, smoking, alcohol, illicit use of drugs, etc.
Medicinal drugs for male sexual weakness –
The basic idea is to eliminate ED by improving the blood circulation process, mainly in reproductive system. The anti-impotent drugs do the same on an enzymatic level and they are recognized as PDE5 (phosphodiesterase type five) inhibitors. All the synthetic drugs available for treating ED are pre-approved by the Food and Drug Administration (FDA), which should be used exclusively by men after consulting the doctor for appropriate dosage and directions. The powerful ED drugs that are useful in eradicating sexual weakness are as follows –
• Sildenafil Citrate (Viagra)
• Tadalafil (Cialis)
• Vardenafil (Generic Levitra)
The aforementioned drugs are available in different forms such as tablet, soft-tablet, jelly and effervescent powder. Out of these ED drugs, Sildenafil Citrate is the most widely used anti-impotent drug. The influence of Sildenafil Citrate and Vardenafil in the body is up to 4 to 6 hours, whereas the effect of Tadalafil in the body remains up to 36 hours. The recommended dosage of Sildenafil Citrate is 25mg, 50mg or 100mg, which is prescribed by the physician depending on the patient's need and response. On the other hand, Tadalafil and Vardenafil are available in 10mg or 20mg dosage.
It is mandatory to follow the directions given by the medical advisor before using the anti-impotent drug. Usually, the dosage of any of these medicines is once in a span of 24 hours, which should be taken approximately 45-60 minutes before indulging in sexual activity. And the most important thing is to avoid alcohol and fatty meal along with the dosage, because one may fail to achieve desire effect of the medicine due to defective assimilation, if taken.
With the help of these ED drugs, men can relish the wondrous pleasure of lovemaking that too for a longer duration, so that they can easily satisfy their female partner's sexual requirements. Also, the mental disturbances caused by ED can be averted by using those medications, provided taken with medical advice. The branded as well as generic version of Viagra, Cialis and Levitra are available online, so one can easily buy them at relatively cheaper rates. So it is essential to select a reliable online pharmacy shop to purchase ED drugs.