Prostate cancer is very common among men. It is quite uncommon in men who are 45 years old or younger but then as they grow old, the risk also increases. There have been cases where men don't come to know that they were suffering from prostate cancer.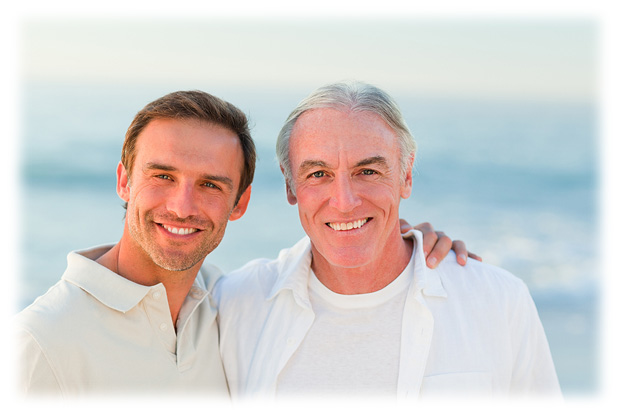 Its symptoms are quite mild and normally it doesn't affect much. The symptoms may include difficulty and pain during an intercourse, pain while urinating or even erectile dysfunction. But, when this cancer gets on in an aggressive mood and starts to spread, it can affect your bones and lymph nodes.
In such a case, it is important that you take proper care of it. You just have to alter your lifestyle a bit so that you can live a healthy life with it. The very first thing that you should do is ask your doctor about the guidelines on how can you live life with it. Your doctor would be the best person to answer all your queries. He would guide you through it and would also support you to live a healthy life.
You need to adjust a bit in your food. You need to include few things in your diet. Soya products would stop the cancer to spreading elsewhere in the body. Then, have green tea at least 2-3 times in a day. This helps to increase the immune and that would help you fight with the cancer.
Have tomatoes as it is a great source of lycopenes. This component helps in reducing the cancer cell in the body. Also, Omega 3 would help in decreasing the possibility of its spread. At the same time, when you're including such things in your diet, you need to get rid of something else.
Give away the foods which have saturated fats. These foods will encourage cancer. Saturated fat can be found in products like animal fat with high-fat, dairy products, processed foods, and products which contains coconut oil and palm kernel oil.
Include Vitamin D and E in your diet. Also, include foods which are rich in selenium. The study shows that men who have higher level of selenium in their blood have lesser chance of getting this cancer spread.
Apart from this, there are certain changes that you should do like exercise and manage stress. If you do a regular exercise then there will be less chance that this cancer would spread. Also, you should learn to control your stress. Stress could encourage the cancer to spread.
If you are going through erectile dysfunction due to prostate cancer then opt for natural solutions to it like pomegranate juice. Cancer itself is a big name and when you've cancer in your reproductive organ, then it does make is dangerous. With the above options, it won't be hard to keep it under control and avoid it from spreading. Don't forget to consult your doctor regarding this.