Premature ejaculation, which is also known as a rapid ejaculation, rapid climax, premature climax or early ejaculations, is a situation where you ejaculate way before intercourse. This situation can end the entire fun and bring everything to normal.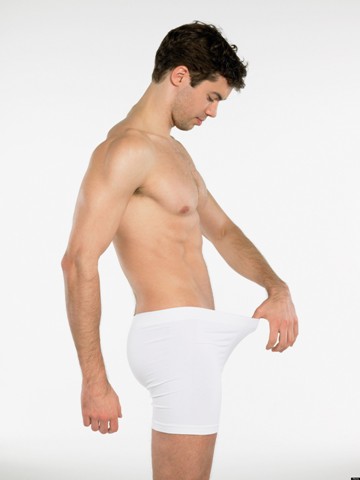 When a man ejaculates before the climax, then there is no fun left in sexual pleasure. This way, your partner would be disappointed and you would be embarrassed. But there are certain ways through which you can avoid the premature ejaculation.
Have you heard of start and stop the process. This means that whenever you feel like ejaculating, just stop and get involved in foreplay. And once you feel that the semen has gone inside, you can again start the act. This way, you extend the time without getting premature ejaculation.
Also, some says that masturbating an hour or two hours before the sexual activity can delay the ejaculation during the sexual activity. You can also hold on to the penetration in the initial minutes of sexual activity. Try to involve yourself with some other activities like foreplay or sexual game.
Some follow the squeeze technique. This means that whenever you're feeling like ejaculation, relax and squeeze the head of the penis. Hold it for a few seconds and then after at least 30 seconds, start the activity. Repeat this activity till you want to ejaculate.
Some find it easier by changing the positions. When you change your position you might get some control over the ejaculation. It is important that you try out at least 3-4 position in one sexual activity. This way, you and your partner can enjoy various positions and also you can get a hold on the ejaculation.
It is good if you could have a condom. People claim that with condom, they are able to control the premature ejaculation. You can try it on. And moreover, safe is always supported and recommended. If you would be using a condom then not only you would control premature ejaculation but also would be free from various health threatening diseases.
Premature ejaculation can happen due to various reasons but when it happens, a person has to go through the embarrassment and disappointment. It is important that you learn to control it so that you don't ejaculate before the climax. Try out the above things and it might help you out.