Aging is faced by every life of nature. Nevertheless, feeling young from soul ultimately makes you look happy and younger. We do get to see numerous ads of anti-aging products and most of them are meant for women.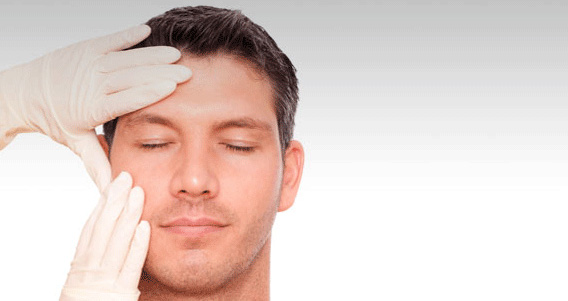 You may hardly have any such product meant in favor of men's anti-aging. This anti aging fancy products only clarifies your outer beauty, but to be healthy from inside (meaning to nervous system) one has to follow appropriate diet and exercise.
Men with rising age start noticing signs and symptoms of diseases and sufferings, as earlier as may be at age of or after 25, such as back pain, laziness, etc. This minor cause leads to severe problems in future life after age of 40 that includes strokes, erection dysfunction, spondylosis, etc.
To stay away from such diseases men can follow better way of life simply by adopting anti-aging healthy strategies.
Here is list of evils that most men are prone to get affected at earlier age.
Heart Strokes – Due to consumption of wrong diet and addiction of things as drugs, alcohol and smoking are major invitation to stroke.
Cancer – There is major two types of cancer that attacks men's reproductive organ, prostate gland and testicles gland. These attacking cancer are known as prostate and testicular cancer. Preventing both these cancer diet plays crucial role.
Erection Dysfunction – ED is inability in men to gain and maintain erection during sexual intercourse.  ED causes due to various factors, as mandatory medications side effect, depression and stress, high blood pressure, neurogenic disorders, surgery, lifestyle, etc.
Now we will move on the keys for longevity anti-aging in men.
Go For Healthy Diet – In young age you can almost eat everything, because the digestive system is enough tough to digest such diet. After time being, even digestive system becomes sensitive towards digestion of unhealthy meals. After a course, diet has to be changed slowly. Avoid junk food, preservative foods, fat food, etc, as they include excess level of sodium.   Excess sodium consumption via meal leads to high cholesterol, blood pressure, heart issues etc.
Go For Exercise – Yes, exercise very important things to overcome almost issue related with men's health. Even problems like erection, diabetes or stroke can be cure by exercise, as aerobics, gym, morning walk, cycling, etc.
Consume Much of Vitamin D – Most problems men do face are cause by lack of vitamin D. Since, we are les exposure to morning sunlight light, you can try to consume through diet like Button Mushrooms, egg etc.
Take Care of Skin – You do shaving most frequently, is another part of looking good. However, shaving also makes your skin bit hard or dark patches. So do take care of skin by using types of moisturizer and after shaving crème on after every shave. Apart from taking care of shaving skin, you also need to take care of skin otherwise. Go for mild face washes, face cream that only and only meant for men.