It is a universal fact that impressing a woman is not a children's play. It not only needs attention and perfection but more than that. A person's personality plays an essential part in it. A man might be filthy rich but until and unless he is well mannered and well groomed, getting attention from women would be a problem for him.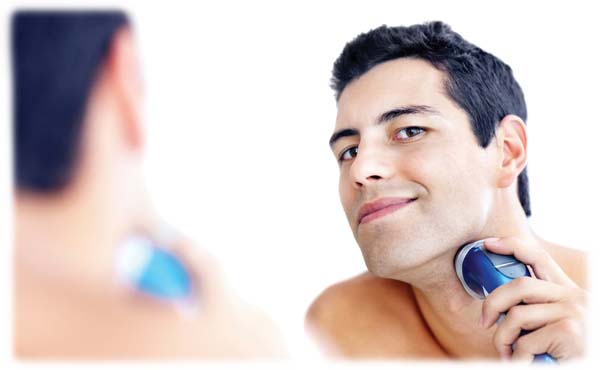 Normally, one would find that lots of attention is being paid to a women's grooming whereas the men's grooming is neglected a bit. But, not any more as the recent years has seen a drastic change in the man's personality and the growing men's beauty industry is a live example of it.
There are certain vital parts of a man's personality, which he should never ignore, whatsoever. Listed below are some of the necessary and important things which a man should follow in order to maintain his personality. It is advised to follow them all in order to develop an impeccable personality.
Take Care Of Skin:
It was observed that men pay less attention towards their skin. But, the change from a raw look to the metrosexual look has set an example that the skin is also important. There are various products available in the market for men. These products range from sunscreen lotions to facial to creams to more. It is necessary that one selects the right product for himself and uses it daily.
Visiting Parlors:
Beauty salons are no more a woman's place. There are many salons which offer lot of care for the man's personality. These are from facial to massage to pedicure and even manicure. One should not hesitate to visit these salons so that his skin and body can get the proper treatment.
Go Gym:
The gym is always the men arena. These days, staying fit and healthy is more than anything else. When you visit the gym, you not only lose those extra fats but also get a perfect body shape which would add to your personality. Obviously, a well toned body looks much better than a fat one.
Drink Water:
It is required to keep the body hydrated. It is because the water purifies your blood and thus helps you look younger and make your skin to glow. Furthermore, it also helps you to keep your metabolism active and help you to stay fit.
Trim Properly:
Beards are out and clean shaven is in. Those men who are clean shaven look more attractive than those who are with a beard. Make sure you always keep that facial hair clean. Moreover, one should not forget to trim the nose hair too. It can look awful when a hair pops out of your nose.
Oral Care:
No one likes bad breath. This is necessary that you pay attention to your oral hygiene too. For that, visit to the dentist regularly, brush your teeth properly, avoid smoking as it gives bad odor and also drink water to keep those bacteria away from your mouth.
Clothing Care:
Dressing speaks a lot about a person. Make sure that you wear clean, ironed and well fitted clothes. Not only this, you should also have a sense of dressing so that you know what to wear according to the occasion. Take help of an expert, if needed.
These are the basic points which one should keep in mind about grooming. Remember, how you present yourself can make a lot of difference. After all, your look is the first thing that is observed and it speaks a lot about your personality and you. So, never let anyone judge you wrong.