Lovemaking is an art. But certain people lack the sexual abilities required for proper lovemaking. This is in reference to those men who suffer from Erectile Dysfunction. Studies suggest that low sexual life may also be the cause of stress in men and can also affect their mental health. While there are many drugs that are available in the market which help with the symptoms of Erectile Dysfunction, a particular one that stands apart from the crowd is Kamagra Oral Jelly.
Pills may be hard to swallow for many, but the Kamagra Oral Jelly is a tasty and easy way to ensure you score well during those intimate nights, which bring joy and happiness to your sexual life. Kamagra Oral Jelly contains Sildenafil citrate, a Phosphodiesterase Type 5 (PDE5) inhibitor. Sildenafil citrate in Kamagra Oral Jelly acts upon the erectile tissues as well as veins of the male organ to improve blood flow into the sexual organ, which is required for an erection. It gets easily absorbed in the blood which makes it a highly preferred medicine among all men affected with ED, irrespective of their age whether young men or elder crowd.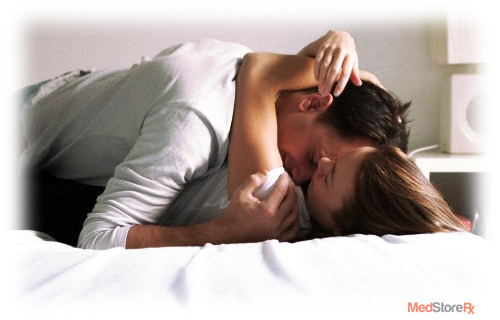 I. How it Works? During intercourse nitric oxide is secreted in the erectile tissue of the male organ which triggers the enzyme called guanyl cyclase. It is a catalyst that augments level of a chemical known as cyclic guanosine monophosphate (or cGMP, which is a healthy enzyme crucial for erection), which dilates the blood vessels in the penile region and allows the blood to fill-up the sponge-like erectile tissues to get an erection. Men who affected with Erectile Dysfunction suffer from the problem wherein the Phosphodiesterase Type 5 (PDE5) breaks down cGMP which prevents the blood from flowing into the male sexual organ; this leads to loss of an erection. The medicine contains Sildenafil Citrate.
It is regarded as the first-line therapy for Erectile Dysfunction. Sildenafil Citrate in Kamagra Oral Jelly subdues the mechanism of PDE5 which solves the erectile dysfunction by permitting the natural biological process of sexual stimulation to activate the cGMP mechanism for attaining and holding an erection. Kamagra Oral Jelly is quicker in its action than the tablet as it is absorbed into the blood more speedily, being effective within 20 to 45 minutes. The Sildenafil Citrate makes the arteries wide so that they can channel more blood to the penis and it can attain an erection.
II. How to safely take the Kamagra Oral Jelly? The Kamagra Oral Jelly sachets can be simply squeezed out on a spoon and swallowed easily. The Jelly comes in a range of flavors including mango, orange, chocolate, pineapple, mint, strawberry, banana and vanilla. It is generally suggested that 100 mg tablet should be consumed only once in 24 hours. It will take an hour before the medicine starts to show it effects and they are noticeable after 45 minutes The effect of the treatment will be felt for about four to six hours. This Oral Jelly should be taken with a glassful of water. Avoid having a large heavy, meal before taking the medicine. Drinking alcohol with Oral Jelly will abate the effect of the medicine.
While there are no serious side effects associated with the use of The medicine, some people may face few effects which are common but mild in nature. The factors which mainly cause these side effects may be because of less intake of water after taking the medicine or if you have just started to use this medicine. Some of the effects of the Kamagra Oral Jelly are reddening of the face, headache, nasal blockage, dry eyes and mild nausea. These effects generally do not mean that you need to stop using the medicine.
III. When should the medicine not be taken? It is advisable to consult your doctor if you suffer from conditions such as heart or cardiovascular diseases, if you have had a heart attack in recently, hypertension, retinitis pigmentosa, anemia, HIV or if you are organ donor or recipient. Men who are on medications such as nitroprusside medicines, amyl Nitrate, nitroglycerin medicines, azole antifungal medicines should always take approval from their doctor before taking Kamagra Oral Jelly. The information provided here is universal and is not a substitute for the instructions that are given by your doctor. Always talk to your physician before administering this or any other medications.