Simply point, click and place the order! People do it often while buying clothes, books, groceries even plane tickets. Likewise, you may even be buying prescribed medications online through a mail order program or national pharmacy offered by your health insurance company.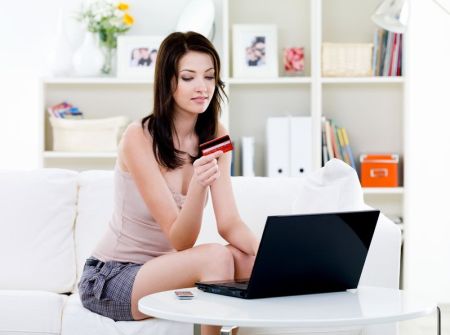 But did you know that are abundant pharmacy sites that sells medicinal products? However, there are several legitimate online pharmaceutical stores; others aren't licensed in the US, while some are not pharmacies at all.  Thus, to safeguard your health, it is extremely essential to be selective about which sites you use.
Below Given Are Simple Do's and Don'ts For Buying Pharmaceutical Products Online
Do's
Consult Your Doctor:  Take medications only after consulting a professional health care expert.  Doctor is the right person who can determine if a particular medicine is safe for you or not.
Opt For Licensed Pharmacy Store:  For safe online purchase of medicinal products, ensure that the store is licensed and well reputed. You can get this information from the National Association of Boards of Pharmacy.  Some online sites carry a license acceptance from Verified Internet Pharmacy Practice Sites (VIPPS), which is also acceptable.
Look For Access To The Registered Pharmacist:  Most reputable sites proffers toll- free access to the registered pharmacists who can solve your queries.  If you are concerned about the medication, talking to the pharmacist in person can help you out.
Go Through The Security And Privacy Policies:  Before getting into the paying process;, make sure that your personal health information, credit card number and other personal identifiable information is completely protected.
Be Alert For Fake Products: In some cases, medications ordered online turned out to contain wrong medicine or active ingredient. However, buying pharmacy products through legitimate online store can reduce this risk.
Do Compare The Prices: people prefer online shopping mostly because of its economical price tag and discounts. Similarly, look out for any offers, if so check whether the site is legitimate.
Don'ts
Don't Buy Medicines That Aren't Accepted By FDA: It is illegal to import unapproved medicines to US. Consuming such medicines can be life threatening.
Stay Away From The Sites That Do Not Ask For Prescriptions: According to US law, online pharmacies that sell medication without prescription are profane. So make sure you are looking for genuine pharmaceutical store before placing an order.
Don't Fret To Complain: If your order doesn't arrive or in case if you find unauthorized charges, or if you have any issues regarding and pharmacy stores, report it directly to FDA.  This can in fact help in promoting safer marketplace for every customer.
Additional Concerns:-
Whether you buy prescribed medicine at a local pharmaceutical store or through online dealers, ensure you get the appropriate medicine. If you have any queries or concerns regarding the medicine, check with your general health practitioner before buying the medicine. this will help to avert a potentially severe or costly mistake.