There are many kinds of drugs all of them are artificial products, from which some are used in a positive way, i.e. drugs use as medicines and others are used as narcotics. Drugs are of many types and are bifurcated on the basis of their effects on human body. Some of the drugs and medications are classified as depressants and other as stimulants.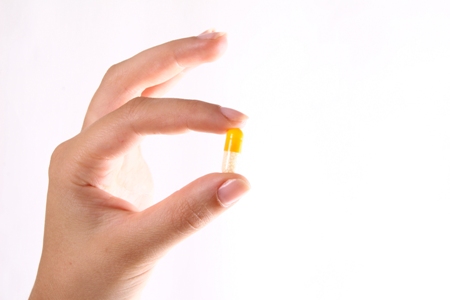 Those drugs which are taken as medicinal purposes to heal any physical, depression or any psychological disorders are prescription drugs. And certain drugs, such as narcotics are stimulants drugs, they are consumed illegally and are known as drugs of abuse.
Duration Of Drugs On Our Body
The duration of drugs depend of various factors, it can be one or several hours, or days, or some time even more than couple of weeks. We can detect the drugs with the contemporary drug testing by which it is also possible to detect, whether the individual had a drug 2-3 months back. Drug tests include various test like blood test, urine test, saliva test and hair test. It also determines the type of drugs a person has consumed. There are many other several thinks taken into account like quantity of drugs taken and even drugs was taken either orally or by injecting it directly into our body. Even person's age and gender and metabolism also plays an important role in testing drugs duration in the body. And some other minute things taken into considerations are frequency of drug taken and tolerance capacity of the person also plays a huge role in duration of drug remains in the body. Given below is the duration chart in which it shows duration of drugs in our system for prescribed drugs and even drugs of abuse.
Prescription Drugs
Amphetamines
Urine Test: 2-5 days
Blood Test: 12 hours`
Saliva Test: 1-5 days
Barbiturates
Urine Test: 2-3 weeks
Blood Test: 1-2 days`
Saliva Test: 1-10 days
Benzodiazepines
Urine Test: 1-6 weeks
Blood Test: 6-48 hours`
Saliva Test: 1-10 days
Codeine
Urine Test: 2-4 days
Blood Test: 12 hrs`
Saliva Test: 1-4 days
Dilaudid
Urine Test: 2-4 days
Blood Test: N/A`
Saliva Test: 1-4 days
Phenobarbital
Urine Test: Heavy: 2- wks
Blood Test: 5-10 days`
Saliva Test: 1-10 days
Oxycodone
Urine Test: 3-4 days
Blood Test: 24 hrs`
Saliva Test: 1-4 days
Valium
Urine Test: 1-6 wks
Blood Test: 6-48 hrs`
Saliva Test: 1-10 days
Recreational Drugs
Alcohol
Urine Test: 3-5 days via Ethyl Gluconoride (EGT) metabolite or 10-12 hours via traditional method
Blood Test: 12 hours`
Saliva Test: 1-5 days
Fentanyl
Urine Test: 8-24 hrs
Blood Test: 12 hrs`
Saliva Test: 1-2 days
Heroin
Urine Test: 2-4 days
Blood Test: 6 hrs`
Saliva Test: 1-4 days
LSD
Urine Test: 8 -24 hrs
Blood Test: 3 hrs`
Saliva Test: 1-2 days
Morphine
Urine Test: 3-4 days
Blood Test: 12 hrs`
Saliva Test: 1-4 days
MDMA
Urine Test: 2-5 days
Blood Test: 24 hrs`
Saliva Test: 1-5 days
Methadone
Urine Test: 6-12 days
Blood Test: 24 hrs`
Saliva Test: 1-10 days
Methamphetamine
Urine Test: 1-4 days
Blood Test: 1-3 days`
Saliva Test: 1-4 days
Methaqualone
Urine Test: 14 days
Blood Test: N/A`
Saliva Test: 1-10 days
Nicotine
Urine Test: 2-4 days
Blood Test: 2-4 days`
Saliva Test: 1-4 days
PCP
Urine Test: 1-7 days, heavy 1 – 4 wks
Blood Test: 24 hrs`
Saliva Test: 1-10 days