The public healthcare officers assume that children growing up in larger cities are less likely to develop asthma, a respiratory disorder. They are not considering it as a major etiological factor of this respiratory illness, though big cities are often exposed to harmful chemicals and pollutants due to large-scale industrial development.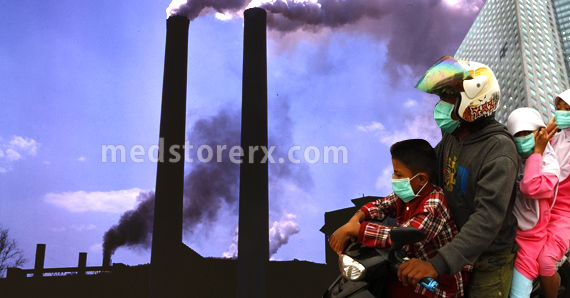 In fact, renowned researchers found that being poor with low-socio economic status and unhealthy surroundings are the most important etiological factors in determining the risk of developing asthma in children.
What health experts claim?
The result of the study has highlighted the changing face of asthma in children and it suggests that residing in an urban setup is not a cause for asthma. The medical expert who was involved in the study assumed this finding after analyzing and evaluating the report.
Another health expert said that there were few studies conducted prior to this one to assess the rate of asthma occurrence within certain developed and developing cities, but no study has reported the comparison between asthma and big cities across the U.S.
The study analysis –
To arrive at a strong conclusion, the experts analyzed the national survey data of approximately 23,000 children in the age group of 6 to 17 from the year 2009 to 2011. All the potential causative factors were taken into consideration, including socio-economic status, ethnicity and race. After evaluating those factors, researchers fail to draw out any significant difference in the occurrence of asthma between big-city children and children residing in other urban/rural cities.
Instead, researchers found that children who were black and who are residing in Puerto Rico had nearly 17% and 20% higher risk of developing asthma, respectively. These readings were compared with white children, Hispanic children and Asian children who also had 10%, 9% and 8% risk of developing asthma, respectively. Even though everything was taken into consideration, researchers did not note that the other studies also included possible causes like genetic predisposition, apart from ethnic and racial differences.
The research team also figured out the wide variation depending on the geographical distribution, with 17% of kids having asthma who were residing in Northeastern cities, compared with 8% living in Western states. The incidence of asthma was not restricted to cities. For instance, the prevalent rate of asthma was 21% in poor suburban regions of Northeastern cities, compared with 17% in adjacent cities.
However, the study did not take certain factors that increase the severity of asthma. The factors that aggravate the asthma are more prevalent in big cities, according to few physicians. Asthma has really affected millions of children and public health experts are conducting extensive research on drawing out the precipitating causes. However, the above study has concluded that children living in urban areas are less likely to contract asthma, but to make this conclusion more precise, more number of studies is required that brings out the strong evidence in proving such statements.