Everyone wants to have shining white teeth just for the reason that it looks very attractive and clean as well. Though this is the situation many of us can't afford to buy teeth whitening products because some of them are very expensive.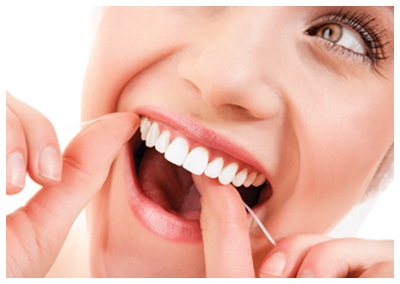 But you don't have to worry now because there are some amazing teeth whitening home remedies that can help you to a great extent. Home solutions for teeth whitening are very easy because they can be prepared with the help of ingredients from your kitchen. Having pearly white teeth can now be accomplished with the help of below mentioned methods:
1. Salt And Baking Soda : Baking soda Baking soda is a popular teeth whitening ingredient and many people have been using it to remove stains and it also provides fresh breath. Salt is another wonderful ingredients that can remove stains and it contains antibacterial formula as well. Both these ingredients play an important role in the lives of many people who would want to have brighter looking teeth.
By using 2tsp of salt and baking soda you can accomplish your goal but you should be careful because these two can also affect the enamel of your teeth and make it weak in future. When you plan to try these solutions at home, you should also ensure that you mix them well and then put it along with your toothpaste for a good result. Allow the mixture to settle for at least 20 minutes to see the results.
2. Hydrogen Peroxide : Hydrogen peroxide is especially meant for dental use and it is very beneficial in treating teeth that are stained but you don't have to use it frequently because you can only use it 3% and it can be used on daily basis. You can make 3% of the solution along with water after brushing the teeth. Since it bubbles out you have to gargle and spit out to prevent poisoning. Then rinse your mouth with water.
3. Vinegar : Keep some vinegar inside your mouth for around one minute after brushing your teeth, then brush. Vinegar contains sterilizing power which helps in preventing dental disease as well.
4. Fresh Lemon : Use fresh lemon juice to clean your teeth again after brushing your teeth. Since lemon juice has powerful whitening power, and it is filled with vitamin C which is good for dental health. You can take gauze with lemon juice and cleanse your teeth properly.
Having brighter and whiter teeth is not so difficult thing to do there are many things that you can do from the comfort of your home without spending too much. You should make sure that you make use of products that are actually beneficial and completely safe not only for your teeth but for your overall oral health as well. Home remedies for teeth whitening is always a better option since it is safe and effective as well since there are no side effects from them.