Tension is a reward given by this sedentary lifestyle, as we work hard in this busy world; giving tension and stressful life leading to severe headaches, then in process addicting our self to 'venomous pills' to relieve.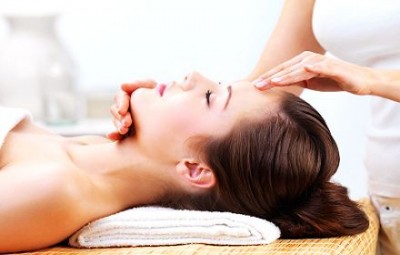 Pills in long-run will never help you and is also dangerous for your health. There are other options which are better than the pills we gallop, but we are unaware about many other relieving techniques. Do you know that massage helps in relieving tension headaches? No! Many of us are unaware of the fact behind that. Yes, massage is one of the most soothing techniques to get away with tension and headaches given by it. Why not to choose some better option which is helpful and without any side-effects, than swallowing pills.
Peeping Into Tension Headaches:
It is the most general type of headache and it can be arise by many different kinds. It is not a wonder if you are having tension headaches, as they are provoked by many small things such as by just missing a meal and might even have by not getting sound or sufficient sleep. Depression, overworking clenching your jaw and anxiety could also arouse tension headache. And there are many other deep causes such as spinal misalignments, muscular tension, strain in your eyes, and many more.
Let Massage Help:
Massage can help you to reduce your headache by 'trigger point therapy'; a therapist will help you to lessen your pain. You can point out when they hit a trigger point. This is the part of your muscle that hurt when they touch or put pressure on it. You can tell him to massage that point more which 'hurts so good'. With this nerve compression gets released and headache reduced. This type of service is commonly known as neuromuscular massage.
Another technique is Deep tissue therapy which is frequently used for athletes and sports person, as they are more into heavy exercise. This technique is time and again used for relaxation, and it can also used to reduce pain. In this treatment, therapist will take benefit of therapeutic and of stretching techniques and besides using a bundle of pressure to free muscle pain, stiffness, stress and tension. Therapist use slow and deep strokes with this type of service.
Foot Massage To Assist:
Yes, you might get confused, how can foot massage reduce your headache? But it's a fact that zone in the feet can assist you to remove pain, there are spot in the feet, these spot are able to eradicate pain and relax your whole body. This is known as reflexology, and it is assumed that massaging of the pressure points in the soles of feet helps with headaches.
There are number of technique that helps to reduce pain that is caused by tension headaches. Massage is the best relaxing treatment, it does the same thing as the other pain reducing pills or other chemical does, but differ as other might put chemicals or inject drugs into your body and might not favorable in near future. Massage helps you to relax and remove your tension, stress and stiffness; and will increase your productivity and peace of mind.