Today we all are living in the society run by I-pads, computers, laptops and our very own smart phones! But have ever realized that these "smart" devices are actually disruptive? Yes! We are talking about the unpleasant toll that it plays on human health!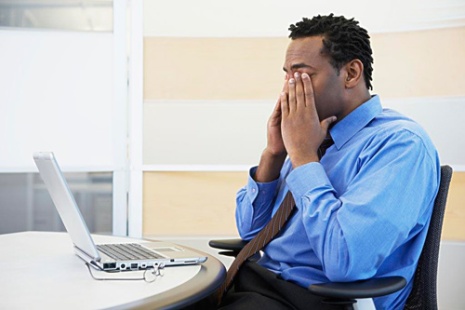 Most of us today suffer from eye fatigue and have a very dull eye health due to the increased exposure to computers! Whether it is the kids playing "road rash" or the elders reading documents and e-papers online! We all are doomed as the strain that it gives us is just going to land us in deep trouble in the near future.
However, science has its ways of disrupting but even has various methodological and logical ways of prevention and cure. Let's see how we can reverse the harm we give to our almond shaped gifts of vision!
Truly said is a fact: prevention is better than cure! And of course, you need to check up on resources, before you put them to use! Thus it justifies the first step of getting an eye exam done. Get your resources checked up to look for the strength or any other issues related to your eyes to make sure that you can use them over the light piercing through the computers. General instructions such as keeping the computer light and brightness that suits your vision should be followed. We must use proper light systems in order to reduce the strain of excessive light damaging the nerves in your eyes. These tiny steps make a huge difference.
Make sure you take frequent breaks, exercise those eye muscles and also "blink blink" a lot to save out on eye drying which creates hassles for later on!
You might just hear your granny advice you to walk on green grass in the mornings and to gulp down the orange colored carrot juice to get you a beautiful vision. Well, all of these are really true and do help in the long run! The greener you go, the better you see! True that. What's more in the garden? Those yummy berries – Cranberries, bilberries and others can do a lot for strengthening the capillaries in your eyes, making them more nourished. Heard of Chamomile tea? Sip on it and rest the warm chamomile tea bags on your eyes while you take a power nap!
Vitamin A contained in greens like spinach and lettuce and in reds like tomatoes and carrots can do magic for your eyes! The eye shaped almonds are meant to do great help to the eyes! They are just perfectly meant for them – shape wise and nutrition wise!
Use that glare filter and keep the computer screen away from your eyesight! Like as far as 20 to 26 inches and slightly lower than your eye length. You will realize the benefits of cleaning the computer screen, off the dust and the finger prints, when you actually clean it up!
Use the basic systems to keep your eyes healthy, so that you can gift back to the nature by just merely having the nature "looked" at by you!