Wouldn't it be a dream comes true when you eat everything and still be physically fit, fine and healthy? No workouts, no gym, no exercise no pushups nothing, but still you are healthy! The fact is that it doesn't happen like that. In order to be healthy, physically in shape you need to exercise and you need to workout only that could give you a robust body.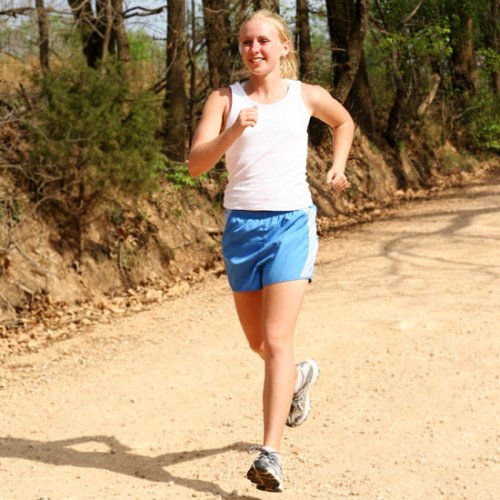 But please do not make it a compulsory thing which you ought to do because someone else has told you to workout. Be excited everyday that you are going to lose some pounds and be fitter with every coming day. Let workouts not be a burden but an adventure something which you would love to do and cannot think of skipping, but look forward to.
It is actually very boring to walk down to an overcrowded gym and workout at 6 am in the morning. We don't realize that we are not enjoying our workouts which could be a little more adventurous the way we used to when we were young. The sad part is many of us have developed a notion that only workouts could help you reduce the weight and get you back in shape.
You could actually engage in baseball, football and other outdoor games which is not only equivalent to your workouts but also makes you feel happy doing it. These games can be considered as recreational leagues of all times which have no age and no time bound, nothing.
You can go out there and do trekking, kayaking, climbing etc which would not only add the fun but also maintain your physique and you always stay in form. You can also do the daily activities which you normally avoid; even it could be a better option. Try to be active in the day to day chores that you come across.
Try and have trekking trips on weekends with your colleagues or you friends and try to use the opportunity to the best o it. Don't pressurize yourself with any kind of exercise or your daily activities in the gym. Try to engage yourself in sports and see the difference. You will love your workout routine more than your gym. Fitness not necessarily means spending hours in gym, your mind and bodies both needs to be fit and healthy. It is important for you to experience beauty of the outdoors. There are many kinds of non-traditional workouts like archery, and other adventure courses which you can get engaged in. Your body needs peaceful atmosphere at times where it can breathe. So what could be better than outdoor activities rather than suffocating in a gym doing exercises for hours.
Even playing badminton is an activity which can give you immense strength and vigor and freshens your mind. But we have a notion that these games won't help us work on our fitness though it does. So it is important for you to conduct workout sessions that help your mind and body to grow well.