Remove the thought that performing exercises that causes burning of fat on the waist would give you flat stomach then this is not true; you have to keep on doing different exercises to lose your entire body weight. Don't exercise too much in a day; you are not going to have flat abs overnight, everything requires consistency.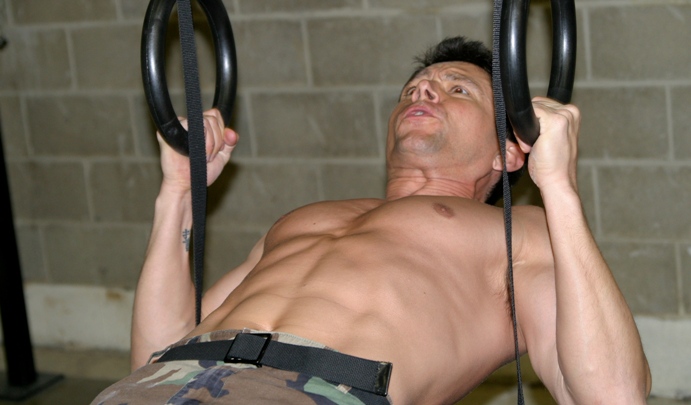 Here are some tips that can help you to have toned abs:
Tip 1:
Burn Your Body Fat: There are many people actually having strong abs but are covered by the fat layer. This is due to involvement of abs in the stabilization and balance in everyday exercises and activities. Let me tell you the fact that all the crunches and other exercises cannot help in losing belly fat. To reduce the fats on stomach you need to combine a set of cardio exercises with the healthy diet that is necessary to lose weight.
Tip 2:
Don't Go For Crash Diet: Some people think that flats abs can be achieved by doing hard core diets, which is absolutely wrong. You are not supposed to make changes all of a sudden in your diet. Jut develop habit of healthy eating (don't diet), it will definitely help you to lose bulges on your tummy.
Tip 3:
Be Practical: If you want your abs to get toned, the percentage of fats in your body fat should be very low; for men it should be 8% and for women it should be 14%. By keeping this parameter in mind, the body can be healthy if the fat percentage is 17% in men and 24% in women. Some people cannot go down to such percentages. So, remember that genetically women are supposed to gain more fat on the stomach and minimum level is required to be fit and healthy. Consider this point and keep it mind while going for diet and exercises.
Treat Your Abs Like The Other Muscles: Don't just overdo the stomach exercises and perform all the exercise equally. If you are doing 2 sets of arm exercises for 15 times then do the same for stomach. There is no need to perform 50 or 100 crunches every day. If you are performing the exercises the right then your muscles might start working and can give your results in few days.
Also, allow your abs to take rest. Give a gap of 2 days in between the workouts.
Tip 4:
Perform Variety Of Exercises: As you need change after few days same is the thing with your stomach. Change the exercises after every 4 weeks to get the better results. This will not only give flat abs but also make your stomach muscles stronger.
Tip5:
Have Nutritious Diet: Everything will go in vain if your diet is not right. Ensure that you are providing enough nutrients to your body because when you are burning fats there is a need to fill up the gap with healthy stuffs.
Tip 6:
Consume Maximum Amount Of Water: When you work-out, you will sweat a lot in this case consumption of water is high amount is necessary to avoid dehydration. In addition water also removes the wastes and toxins from your body to keep you healthy.
Tip 7:
Have Enough Sleep: You will be surprised to know that you can burn almost 500 calories by sleeping for 8 hours. Metabolism of fats takes place in the body which results in building of muscles during the sleep. So don't restrict your body from taking rest.
Tip 8:
Effect Of Metabolism:  Let your metabolism rise naturally and you can get this by controlling the calories that you eat, heavy exercises and increasing number of diets per day.
Tip 9:
Don't Starve Yourself: Try to have more number of short meals rather than going for heavy meals.