Motivation disappears very quickly especially when you are not in habit of exercising and have made your diet program along with exercises. When you start working out you will have to change your bad habits of eating and have to develop healthy habits. Here are some tips that can motivate you to join a fitness program.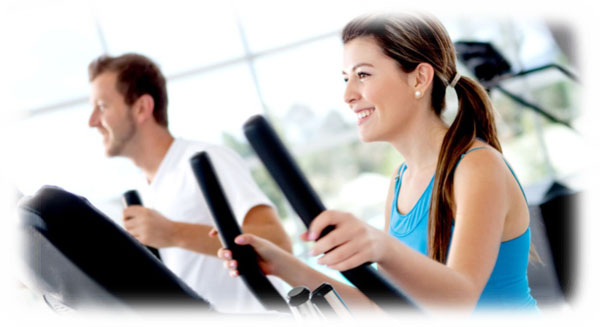 1. Start Reading Fitness Magazines And Browsing Websites: You can subscribe a fitness magazine so that you can update yourself with the information thus it can motivate you. Websites are the great sources as well. Whenever you see the zero figure models, you will feel becoming like them and this must be the first step to make a move.
2. Don't Go Gym Alone: If you are working out in a gym; don't do it alone. Ask your friend to join so that you can pass your time working out together. Also, if you don't feel like going to gym, your friend can encourage to you to work out.
3. Set A Time For Work-Out: If you have joined gym then fix a time and go every day on the same time. If you include gym time in your schedule it will be helpful for you to stick to the gym timings and thus you can go daily as it will be a part of your routine.
4. Exercising Is Fun: If you find gym boring, then you can go to aerobics or dance class as well. Exercise should be fun so that you can enjoy doing it. It is important that you should burn fat by working out and it does not matter if it is gym or aerobics. In both the ways body builds muscle and flexibility is increased. Make a list of activities that you enjoy and start checking them out. You can even change the exercises every week.
5. Include Various Things In Your Plan: Don't repeat the exercises every week as there is a possibility that you can get bored of them. Add interesting type of activities in your program so that your muscles would experience new things. Challenging activities create interest to perform it and thus motivates you to perform every day.
6. Go For Interesting Fitness Activities: Going gym is not necessary, dancing, boxing, yoga, aerobics and kickboxing will also do.
7. Be Positive: Think positive about the thought of exercising, Even if you hate exercising, make up your mind by thinking in a positive way. Think about yourself, how you will look after losing weight, and try not missing the exercises.
8. Exercising Outdoors Is Encouraging: Try out different activities in open environment; you will enjoy it with atmosphere. You can also play football at times, it is a good exercise. Swimming and running can work as well, both are fun.
9. Skipping: If you like skipping then go for it, it an inexpensive stuff and you can do it at your home as well with friends. It is a great activity involved in aerobics.
10. Resistance Training Is Good: Resistance training is very effective in increasing the strength of muscles and also prevent from getting injured.
11. When Your Muscles Get Tired Try Something New: this won't exhaust you. But don't stop exercising midway it will make your muscles ache more.
12. Don't Take Too Much Rest Between The Exercises: If you are performing exercises in sets then don't stop for too long otherwise you will have to work out for a longer time.
13. Ask Your Instructor Often About Your Progress: You can ask your trainer whether you have improved in a week or a month. This will help you in boosting up the confidence and you will perform the activities more enthusiastically.