Working mothers have huge responsibilities in general, as compared to men. On one hand, they mind the office work with efficiency, on the other they look after the household chores smoothly.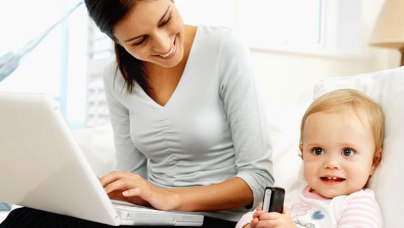 They are, needless to say, comfortable in multi-tasking. However, with these efforts, it is also very essential to stay fit. Until and unless they are healthy, in both mind and body, it is extremely difficult to carry on various activities on a regular basis. There are certain health secrets of the working mothers, 10 of which this article intends to share with its dear readers.
•  Drinking Water – Working mothers make it a point to have ample plain water daily. Water flushes the toxins of the body and it helps the body to cope with the problems of dehydration. Other types of health complications are also avoided by having at least 3 litres of water daily.
•  Having A Healthy Breakfast – This is very vital. Working mothers always have a wholesome breakfast so that their day starts on a good note. A breakfast made of cereals is mostly their favorite choice.
•  Drinking Milk – Milk is highly nutritional and working mothers drink milk regularly to stay fit. Milk has high content of calcium that helps the bones to remain strong and soothes the body. Working mothers always keep this fact in mind.
•  Jogging – The working mothers make it a point to jog a little each day. This activity flexes the muscles and keeps them in shape. A one km jogging on a regular basis works wonder on their health.
• Reading – Reading is a very good habit as it not only keeps one informed but also makes one more sensitive and increases the capability to think rationally. The working mothers make reading a major priority to have a sound mind in a healthy body.
•  Cycling And/Or Swimming – These tow activities are tremendously effective exercises that the working mothers resort to. Both cycling and swimming help a good deal to keep one's body extremely fit. The working mothers always rate them high as exercises.
•  Making The Children Self-Sufficient – It is very important measure that working mothers take that indirectly improves their health. Working in office and at home is very stressful. Teaching the children to do their chores to a little extent frees the mothers time that helps them to relax.
•    Managing Time – One of most simple yet a secret tip that the working mothers follow is managing their daily schedules as perfectly as possible. This saves them from doing extra work and streamlines various activities in their regular regimes.
•  Taking Occasional Leaves – This is an important measure too. Taking leaves on certain occasions help the working mothers to nicely rejuvenate their energy. They come back to work with more energy and determination.
•  Having A Good Night's Sleep – The working mothers always stress on the fact that having a sound sleep is one of the best measures to remain healthy.