Women love their hair. They love to get is designed and rolled in various ways. One of those styles is straight hair. They look nice and give you an entirely different look. They also do suit with certain dresses too.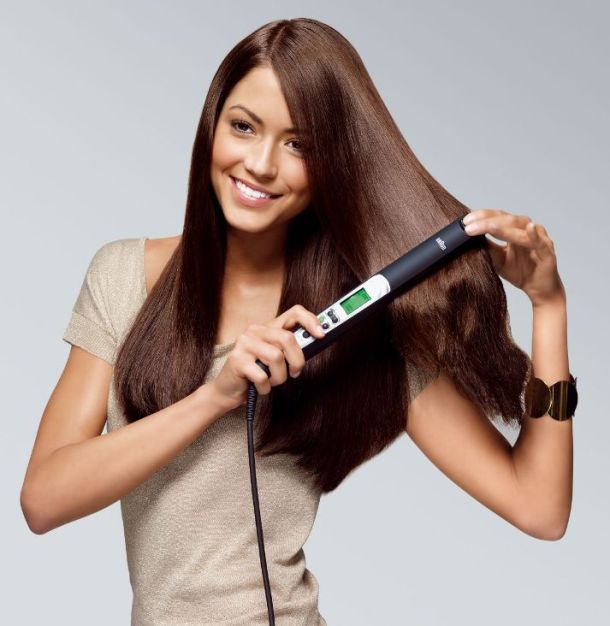 But even if you love straightening your hair, you just can't go the parlor every day. That could cost you a fortune. But, with the following simple steps, you can get straight hair easily and that too at home.
Ways To Get The Straight Hair:
1.    Add a juice of a lemon in a glass of coconut milk. Once you've mixed them up properly, put it in refrigerator till a creamy layer comes on top. Now, apply this cream on your hair and leave it for some time. Make sure that you've covered your hair with a hot towel. After that, wash it as usual with conditioning. Comb it while it's still wet. You would notice that your hair are straighten a little. After repeating it for few more times, you'll find them straighter.
2.    Hairdressing and silicone creams are the classic way of getting a straight hair. It is a hair product which is based on oily materials as in petroleum, mineral oil and lanolin. All you've to do is apply it over your moist hair and comb it straight. The oily materials would prevent your hair to curl once dry.
3.    Brushing and blow drying is another method of straightening your hair. There is logic behind it. As the hair dries up, they tend to curl. So, if you could hold your hair at a straight position with the help of a comb and then would blow dry, it would hold the same position. This way, you can get straight hair.
4.    Add a few drops of honey in a cup of milk. Then, mix some mashed strawberries. Apply this mixture on your hair. Keep it for two hours and then wash it off with milk shampoo. Now, blow-dry hair, with the help of a wide-teethed comb. And here is it, you have got a straight hair which is shiny and beautiful than ever.
5.    Flat Iron normally works on every type of hair. All you've to do is after you've washed your hair, comb it and use a flat iron to dry it up. It uses the same principle of brushing and blow drying but the effect is intense.
6.    Beat two eggs. Add a spoon of olive oil to them and mix it. Divide your hair into small sections with the help of a wide teethed comb. Now, wrap it in silver foil and keep it like that for a few hours. Later on, wash it off with a mild shampoo. You would realize that your hair is straight and that too without any chemical usage.
The above ways are few easiest and safest ways of getting your hair straight. This could help you to have that look which you desire without costing you much. So, why don't you try it on your hair and which one gives you a proper straight hair which you want. Go ahead and style yourself.