A few natural ways help in hair gain that you can try without worrying about the side effects. Yes, you heard it right, as today you can regrow your hair in good quality and in a decent amount of time.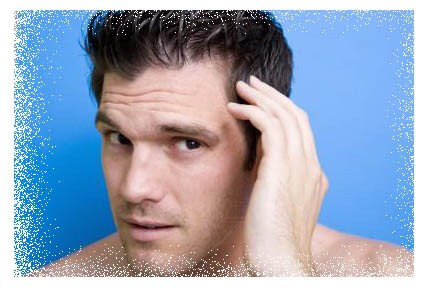 Hair thinning and hair loss have become a common scenario suffered by both men as well as women all over the globe. The increase in the problems of hair thinning, breakage and loss have stimulated the invention and production of various techniques to deal with the problems of hair loss.
Though there are modern and advanced techniques to deal with this problem, most of these tend to trigger some or the other side effects. So now the question is as how to curb or escape from these side effects as well as be successful in regrowing the hair.
Here, natural methods to help in hair growth are effective and certain means to make sure that you achieve healthy hair gain.
Keep a watch on your diet, as this is the most safest and effective ways to enhance hair growth. Thus, consuming a diet that is high in iron and protein is very essential for successful hair gain. Make use of unrefined and vegetable oils in preparing the meals for hair regrowth. This is due to the reason that unrefined oils help to maintain the natural minerals and vitamins thus, you get healthy and successful hair regrowth.
Massaging your scalp besides being a natural remedy is also a cost effective and advantageous method for hair gain. Thorough hair massaging will help to clean up all the dirt in your scalp thus, creating a good environment for hair gain. It even assists to boost the blood circulation in your scalp as well as enhance the spreading of the natural sebum all through the scalps in your hair.
Further, aromatherapy is known as the excellent way to regrow hair. Massages make use of a variety of oils that range from heavy to light massaging oil. Here, the light oils might include grape seed, sesame kernel and peach kernel oils. Medium oil consists of coconut, jojoba and sweet almond oils, whereas heavy oils consist of olive, castor and avocado oils. All these oils are excellent for enhancing hair gain.
Have the proper amount of minerals and vitamins, as it helps greatly in enhancing the hair regrowth. Vitamin H, vitamin C and vitamin B complex are a few essential vitamins required for hair gain. Further, minerals such as iron, magnesium and zinc are essential for healthy and enhance hair regrowth.
These natural methods are hassle-free, effective as well as economical solutions for hair gain. Thus, by following these simple tips, you are on your way to have shiny and full hair growth.
In case you fail to see the desired results within the estimated time, then it is advisable to consult a hair care expert and look out for the alternatives that you have in hand.