As kids we all have tormented our parents whenever the statement – 'Finish that glass' arose. And even today as adults, you need to make sure that you drink milk for the following benefits.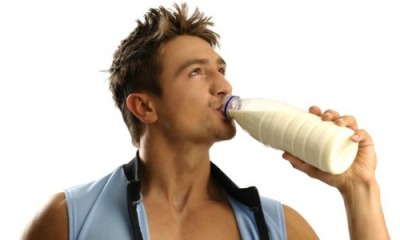 Milk is actually considered to be nature's wellness drink. This basic and readily available beverage is a powerhouse of vitamin D, calcium, phosphorous and a myriad of other nutrients. All of them are responsible for building your bones along with promoting healthy functioning of muscles and blood vessels.
So rather than forming strong habits for caffeine through energy drinks, health drinks and coffee, you'd be better off if you choose milk above them all. Know it for yourself through these brilliant facts.
Creates A Unique Balance Of Nutrients.
This natural beverage is a unique blend of natural nutrients and the right proportion of carbohydrates and protein. Even if you are strictly following a diet to reduce weight and full cream milk is a no-no, you always have goat's milk or soymilk to substitute. The reason is that you need the potassium it induces for healthy blood pressure.
It also contains phosphorus, vitamin D, B12 and A along with riboflavin and niacin. All of these amazing nutrients contribute in the wear and tear of your overall health. So, keep your immune system at its best, contribute to a great vision and envious skin and maintain healthy blood cells, only by gunning down a glass everyday.
Gives You Calcium
Calcium is a one of the major reasons why you should be hell bent of involving milk into your diet. This ingredient is responsible for building your bones. All normal human beings should welcome this ensuring healthy and strong bone for everyday activities. Try allowing a daily calcium dosage of approximately 800 to a 1000mg everyday for lowering your risk to osteoporosis and colon cancer.
Calcium is not only found in teeth and bones, it is also found in blood, muscles and intercellular fluid. This nutrient is necessary for circulatory and muscular functioning. Thus, to balance the calcium all over your body, make sure you consume milk.
Maintain Your Health
So now we know that people who drink milk constantly possess stronger bones. But the fact is that they also tend to be healthier overall as opposed to the non-drinkers of the beverage. This readily contributes to weight loss and bone development.
Beverages like soda's have ruined the way our body is actually meant to work. They are a depleting source in calcium and with their clever marketing skills also responsible for a deteriorating generation of unhealthy people. If a drink is a must for your diet, replace it today with nature's gift.
Ways To Incorporate It
Milk with cereal or oatmeal will assure you a great and solid start to your day. If you are hungry midway through the day and would love to indulge in a snack, say good-bye to the junk and welcome some freshness through milk.
If you feel like something sweet and are craving for a desert, choose this beverage. Add fresh fruits to your glass and make a lovely, creamy and delicious smoothie instead of repenting after swallowing an entire chocolate mousse. If you drink it before you go to bed, your metabolism tends to work wonders.