Workplace stress is never easy to handle. Less stress is indeed needed over there. But there are few, who suffer from the extreme stress and feels as if their whole energy is getting wasted. They aren't able to think a way out as they are physically, mentally and emotionally exhausted. This has a bad effect on their health.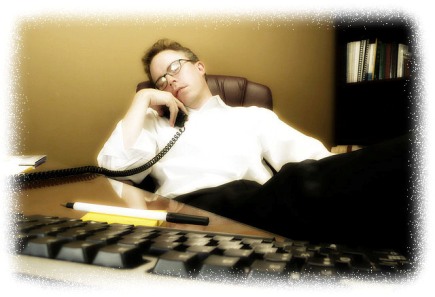 Workplace burnout is nothing but s condition where you're physically, mentally and emotionally tired because of the prolonged stress. As it continues, you lose interest in your job and your motivation starts to get affected. Thus, gradually, you start losing the interest in the job. This burnout affects your work badly and thus your result starts to slide down. Not only that, you may also feel bored, overloaded and unappreciated.
Causes:
There could be several causes of burnouts. The main reason is the workplace. The moment you start feeling like the overworked and undervalued, you have a chance of getting a burnout. This is different from stress. Stress arrives from over engagement whereas burnouts come from under engagement. The one who's going through a period of burnout would feel that the job is monotonous and boring. This would start detaching him the work he/she is doing.
Sometimes, unclear and over demanding expectations are also the reason behind burnout. This could lead to the stressful work life or too many responsibilities. Your lifestyle can add fuel to the burnouts. If you're among those who're working too much without a proper vacation or socializing with friends and family, then you might head to burnouts. If you're working round the clock without any proper help, then also there is a chance that you would become bored.
Also, your not-so supportive personal relationship can add to the problem. The over work might give you sleepless nights. As far as your personal character is concerned, this can worsen the situation. You would start to have a pessimist view about yourself and the society.
Dealing With Burnout:
It is important that a person deals with it. Without dealing, the problem may create various other troubles. You can take a vacation to relax your mind and body. Too much work and responsibilities might have trained your entire energy; you can refuel them with a vacation.
Alter your eating habit and try to include foods and vegetables which can provide you energy. This is important that you eat the right kind of food as that is how you would be able to feel fresh and relaxed. Those foods would improve your emotional and mental pressure and would make you feel good and healthy.
Sometimes, disconnecting yourself from the technologies could help you a bit. So, all you can do is set a time when you would be disconnecting yourself from the modern day technologies. This way, you would feel a little peace of mind and thus would help you relax.
Develop a hobby and start socializing with friends. It is important that in your tight schedule you take out time for yourself. Without taking out time for yourself, you would surely feel like exhausted. Also, you can take out a few minutes from your office hours to relax yourself.
As burnouts are the result of office stress, speak to your boss about your stress and work. If you're being overworked, then you could talk about your position and the responsibilities you're having. It is important that you let your immediate boss know about the kind of situation you're going through.
Office burnouts could be the troublesome for those who suffer from it. It affects all the three aspects of your life; physical, mental and emotional. This can simple affect your current health. It is better that you take the necessary action before it starts to make the situation worse. It is quite easy to deal with it; all you've to do is little adjustments.