Hair growth is a natural process and common in both men and women. However, hairy body is mostly related to be a manly characteristic and hence not many women would like to have hairs on their body.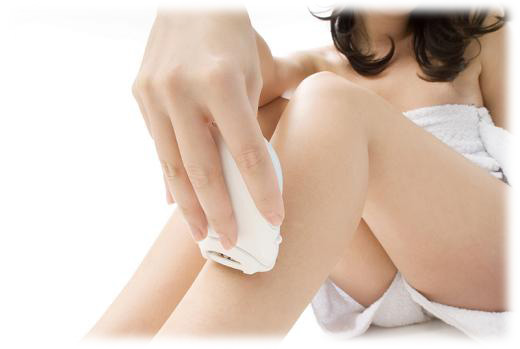 Practice of hair removing can be associated with many reasons, including medical, sexual, cultural and religious. Here are some simple tips, safety measures and suggestions that can help you get rid of body hair efficiently.
Know Your Skin Condition
Check if your skin is ready for shave or not. Put razor off if you find red rashes or irritated bumps or else your skin will suffer more as you will cut those bumps instead.
Specially while doing underarms its better not to go for it as the skin from this area is more tender and soft.
Get Your Skin Soften
Get shower, let your skin get soak in water, apply moisturiser and then go for any hair removing method. Follow these steps and prevent your skin from getting harmed. It's really very important to give your skin to soak because when you apply cream or wax your skin dries out. And in case if you are shaving, then it works as lubricant.
"For Men" Items Works For Women Too
Ladies, you can use men's shaving creams. These creams are loaded with richness for skin and guess what; you will get those at a much cheaper cost too than any other women shaving cream. Also, these creams are foamier so you can get more close shave.
Plucking Hair Off
Though it's economical, but it is recommended that you use tweezing kit only while plucking off eyebrows and chin hair. If you want to do larger area, then stick to waxing or razors. Don't forget to use magnifying glass while using tweezing kit so you can take it out from the roots.
About Skin Safety
If you are using hair removing cream, don't forget to test it first by applying it on a small area so as to understand if its suits your skin or not.
Waxing
As waxing is a little painful process, take steam to minimise the pain as it allows the hair follicles to come up easily. It helps in removing hair from roots and reduces hair growth. Waxing products are made from sugar, honey, salt and lemon and these products also helps to keep your skin soft and tender.
Time Management
Waxing is a time consuming process and hence has to be done when you really have some free time for it. Try to do with all areas at sitting as it will result in growing all those hair at the same time. Therefore, you don't have to spend your time separately for legs, hands and underarms.
A Cup Of Minty Tea
What if we can stop growing hair back forever? Don't believe it? Spearmint tea is the answer. In some case hormones play a vital role, for instance excess levels of testosterone can cause unwanted hair problem. Consuming spearmint tea will help you to cut off this unnecessary testosterone. Start your day with a cup of spearmint tea, its tasty and healthy.
Homemade Packs To Reduce Hair Growth
1) Turmeric powder works like magic for skin and it helps to reduce unwanted hair growth. Isn't it great? Make a mixture of turmeric powder and honey and scrub this mixture in circular directions. Wash out this with cold water. Do this daily for better results.
2) For facial hair: Mix egg white with a teaspoon of corn flour and powder sugar. Mix it well till it becomes sticky paste. Apply it to your face and keep it for 30 min till it gets dry completely. Then peel it off. Do this for four times a week for better results.