Why is that we wake up when our body starts giving us alarming signals? It won't cause us a trouble to look after it before it starts troubling us. The same goes to the skin. We are careless about it until one morning when we see a pimple on our face. That's the time when we start applying cream and other treatment to get rid of it.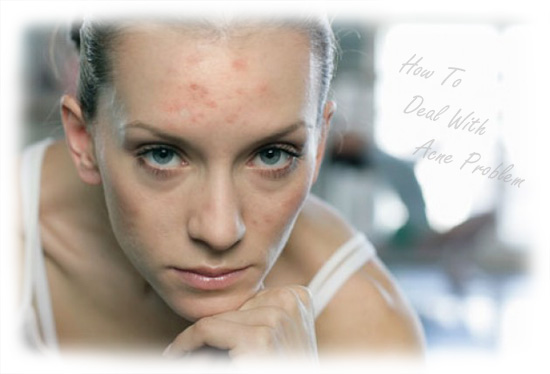 If you would have taken care of your skin before then you would have not faced the problem today. There are some simple steps which you can follow in order to have a clean skin. You have to wash your face with gentle, mild and nondrying soap. You have to wash it at least once in a day. Although, avoid scrubbing or repeated skin washing. It is advisable to wash your face when you are coming from outside. This is important as you need to clear your skin from all the dust and bacteria which is there in your skin and may later cause you the trouble as a pimple.
If you have developed a pimple on your face then don't squeeze, scratch or press it. Doing this may lead to the infection of the skin and later on the pimple might leave a scar back. Women should make sure that they don't use greasy cosmetics as they are not good for your skin. Before sleeping, take off your makeup and use noncomedogenic formula as they would help the pores of your skin to open so that they can take fresh air.
Even if you find that your skin is not doing well then you can use the medications which are especially made for your skin. These medications would kill bacteria, open up the pores and also may cause the top layer of your skin to peel off. These medications might make your skin turn red. Also, exposure to the sun might add up to the problem of your skin. In that case, avoid the maximum exposure to the sun.
Chromium is among the most recommended tonic for the acne cure. This is found in eggs yolk, beef, cheese, fruit juices and whole grain wheat. So, make sure that you consume these all to cure your problem. Drinking of 9 to 12 glasses of water is another option when you want to treat the problem the natural way. You can also apply coconut oil in your skin to deal with the acne problem. You have to make sure that you include fresh green vegetables, nuts, oatmeal, pineapple and spinach in your diet to have a good and spotless skin.
These above mentioned options are not so hard to follow. You just have to pay little attention towards your health, diet and activities and things will be easy. With the above suggestions you would get a nice smooth fresh skin but, you have to wait for it. And even if nothing works out then visit the skin specialist and speak to her/him. Don't neglect your skin, it shows.