You definitely cannot wait to get off those blemishes from your skin that must have just taken place in your facial skin due to white heads, black heads, pimples, acne, freckles etc.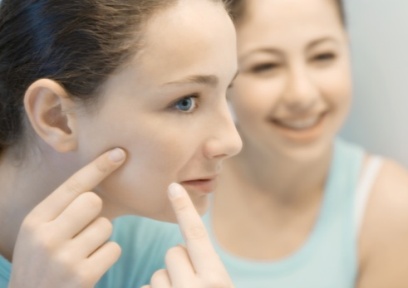 It is very important for every woman and most importantly a desire for all the women go about having a great and porcelain skin. A silky and smooth texture with a great complexion with a dash of glow – this is what every woman dreams of.
How can one achieve this by using inexpensive as well as natural home remedies? It is not a very big task. The greens from our gardens and the magic of the kitchen can be extremely helpful and wonderful effects. Go for the following and achieve a blemish free skin!
Take up a concoction that is prepared by mixingthe goodness of potato juice, lemon juice as well as cucumber juice. You can leave this one in your blemish skin for about 20 minutes and then wash it off. Using this on a regular note will help to put off the blemishes completely over the time. Results may however be noticed in 2 weeks of continuous usage.
One can even swear by using tomato juice mixed with lemon juice and applied into the skin for 15 to 20 minutes to get a blemish free skin that glows all the way.
You must have definitely heard about the wonders of turmeric, sandalwood powder and yoghurt together with honey! This is a great face mask and can enrich your skin in a wonderful way to give you the perfect porcelain and silky look.
Soak few almonds overnight, peel it off the next morning and grind it to a paste. Once that is done, add honey and a few drops of lemon juice to it, in order to go about the facial blemish removal.
Use the goodness of boiled carrots, which are mashed as a face pack in order to get the required look on your face. These are a good remedy to help you get rid of the dark tiny patches on your skin, which may have erupted due to acne, boils, hormonal changes etc.
Your dietary nutrition holds as much importance when it comes to looking after your skin. Collagen is what gives you new and fresh layers of skin. This collagen can be great to give you the much wanted skin glow and more. How do we get this collagen?
Eat lots of fresh fruits and vegetables as well as nuts, dry fruits and whole grains. Bell peppers, watermelons, oranges, lemons, beans, whole grains and broccoli can be great for your skin. Make sure you are having plenty of water all through the day and are indulging in a peaceful 8-hour sleep to get you that perfect beauty. Stress can lead to slow repairing and thus make sure you do not bother about your skin. It may take some time but it will heal off to give out the best in you!