Global warming is on a rise. With every passing day, the pollution is increasing. The mankind if destroying forest and Ozone layer is getting affected. With this, there are several new diseases and problems are arising every day creating trouble to our health.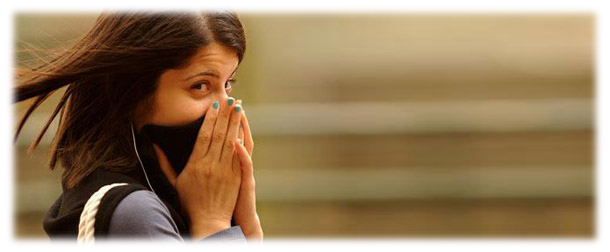 Among all these problems, one is the skin trouble. The skin is being the most exposed part of our body and then this is the reason it is the direct receiver of the harmful ultraviolet rays. But, apart from getting those UV rays, it also faces the day to day pollution and smoke. One can prevent the UV rays, for once, but those smokes and pollution, which we face while on the way to the office, can make your skin dull.
These pollutants can make you look older and can cause premature wrinkles. It is best to avoid them to the maximum. The most important thing that we forget is to clean our skin when we come back from outside. The time we are outside, all the small pores, through which our skin breathes, gets closed due to the pollutants.
When these pores are closed, the skin is not able to take in fresh air and then with time, it starts to die. The result can't be seen instantly but over a period you would realize that the glow of your skin has reduced and your skin starts to look dull and old.
These can be avoided if you can clean your skin pores by washing your face with reputed and nice face wash. When you've done it, the entire pores which were closed by the harmful pollutants will again open up and your skin could breathe properly.
It is important that you also protect your skin to the maximum by taking precautionary steps before moving out in the polluted environment. Make sure that before you leave, you apply a nice and good SPF formulated sunscreen lotion. This sunscreen lotion will protect your skin from harmful UV rays from becoming a shield.
There are varieties of sunscreen available in the market according to your skin type. Make sure that you chose the right one. Also, they come in various SFP, so chose according to your need. There are other ways too to protect your skin from UV rays like wearing full clothes.
There are various skin therapists and clinics in the town. It is better that you visit them once in a fortnight and get your skin therapy done. They would guide on how better you can take care of your skin and at the same time would repair all the skin damage that's there at that moment.
We normally tend to miss out our skin and then by the time we realize, the damage is already done. It is important that we realize this before any damage. This could be done when we take the necessary methods and steps by which the skin can be prevented. Above solutions are just the basic and easy ways to protect your skin.